About ParkWest
ParkWest Women's Health is a group of Obstetricians, Gynecologists, and Nurse Practitioners dedicated to providing exceptional health care for women from adolescence through menopause.
Our Board Certified Obstetricians and Gynecologists will provide you with a "Lifetime of Compassionate Care." We offer comprehensive services covering a wide range of areas from general preventive care in obstetrics and gynecology to specialty services such as diagnosis and treatment of infertility, incontinence treatment, and cosmetic surgery. Please take a moment to learn more about your care at ParkWest Women's Health.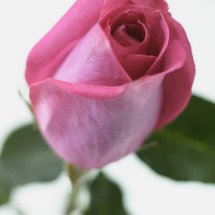 ParkWest News
The employees of ParkWest Women's Health are focusing their fundraising efforts for the month of October 2017 on the Breast Cancer Coalition of Rochester. Our fundraising activities include: wearing jeans on Fridays for $1; breakfast pizza and ice cream sundae events for staff to purchase; a pumpkin painting contest; silent auction to win a Coach wristlet donated by Dr. Duguid; and our employee baked goods sale being held the week of October 16, 2017 in our main office on S. Clinton Ave. We have some very talented bakers on staff. If you are in the office for an appointment, look for the baked goods table near the check out desk.