About ParkWest
ParkWest Women's Health is a group of Obstetricians, Gynecologists, and Nurse Practitioners dedicated to providing exceptional health care for women from adolescence through menopause.
Our Board Certified Obstetricians and Gynecologists will provide you with a "Lifetime of Compassionate Care." We offer comprehensive services covering a wide range of areas from general preventive care in obstetrics and gynecology to specialty services such as diagnosis and treatment of infertility, incontinence treatment, and cosmetic surgery. Please take a moment to learn more about your care at ParkWest Women's Health.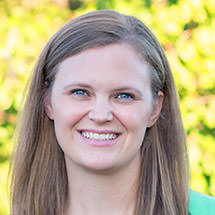 ParkWest News
We are pleased to announce that Dr. Amy Hoeft MacDonald is now Board Certified in Obstetrics and Gynecology. Dr. MacDonald has completed her residency in Obstetrics & Gynecology at the University of Rochester Medical Center and joined ParkWest Women's Health on August 1, 2014. She successfully passed her boards in January 2016. Dr. MacDonald looks forward to meeting new patients and their families.